LEDIG STILLING VED NMBU
Associate Professor in Garden Art and Landscape Architecture History
Deadline: 04.01.2021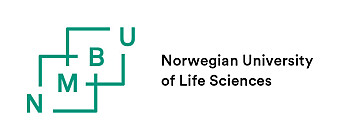 NMBU has a particular responsibility for research and education that secures the basis for the life of future generations. Sustainability is rooted in everything we do and we deliver knowledge for life. NMBU has 1,800 employees of which about 250 phd scholarships and 6,000 students. The university is divided into seven faculties and has campuses in Ås and Oslo. We will be co-located in Ås from 2021.

NMBU believes that a good working environment is characterised by diversity.

We encourage qualified candidates to apply regardless of gender, functional ability, cultural background or whether you have been outside the labour market for a period. If necessary, workplace adaptations will be made for persons with disabilities. More information about NMBU is available at www.nmbu.no.


About the Faculty of Landscape and Society


The Faculty of Landscape and Society is home to some of Norway's foremost academic environments within international environment and development studies, public health science, landscape architecture, landscape engineering, urban and regional planning, property development and property law. The Faculty has 1300 students and 180 employees divided into five departments and a Faculty administration. It offers popular, forward-focused Bachelor, Master's and PhD programmes. The Faculty is interdisciplinary and works with sustainable social development, both nationally and internationally.

The Department of Landscape Architecture has around 40 permanent and temporary employees and 300 students and is a nationally leading environment within its field. It is the oldest academic community within Landscape Architecture in Europe. The Department offers a 5-year Master's program in Landscape Architecture, a 2-year Master's in Global Landscape Architecture and a 3-year Bachelor's degree in Landscape Engineering. The Department hosts five academic groups: Design and planning; Management of outdoor spaces and green aesthetics (FUGE); History and theory; and Landscape planning and 3D visualization. The Department is also responsible for the Norwegian Landscape Laboratory at NMBU and the Historical Archive for Norwegian Landscape Architecture. More about the Department here.
About the position
The Department of Landscape Architecture, Faculty of Landscape and Society at the Norwegian University of Life Sciences (NMBU) has a vacancy for a full-time, permanent position as an Associate Professor in Garden Art and History of Landscape Architecture.
We seek a candidate with a research background in the field of history of landscape architecture and garden art, who has interdisciplinary experience and the capacity to bridge research and practice.
Through this position, the Faculty intends to strengthen the department´s research and educational capacity in the history of landscape architecture in a Nordic context.
Main tasks
Initiate and perform high quality education, research and innovation
Develop, teach and administer courses in landscape architecture at Bachelor and Master level
Supervise Bachelor, Master and PhD theses
Initiate, take part in and lead research and development projects (in cooperation with, for example, the Norwegian Research Council, EU, private/public agencies)
Work with and develop the Historical Archive for Norwegian Landscape Architecture
Develop and participate in national and international networks
Collaborate with colleagues within the Department, Faculty and University
Participate in administrative duties
Competence:
The applicant must have:
A PhD degree with a specialization in history of landscape architecture and/or garden art
Knowledge of Norwegian and/or Nordic landscape history and garden art
Experience with working across disciplines, both individually and as part of a team
Experience with research and development projects, e.g., projects funded by EU, ERC, ERASMUS, and/or the Norwegian Research Council
Experience with teaching and supervision in higher education in landscape architecture and/or garden art. If the successful candidate cannot document pedagogical qualifications at the time of appointment, she/he will be required to obtain these qualifications within a two-year period
Experience with popular research dissemination and communication
Connections to national and international professional networks
Proficiency in written and spoken English and in one of the Nordic languages. The administrative language at NMBU is Norwegian.
Personal skills:
Personal ambitions to develop and lead education and research
Good collaboration and communication skills
Motivation to work in interdisciplinary teams
Motivation to take part in the Department's academic life on a daily basis and to perform common tasks and duties
Willingness to contribute to fulfill the Department and Faculty's strategic priorities.
Remuneration and further information
The selected candidate will be appointed as Associate Professor within the salary scale 63-77 (NOK 548 200 - 722 400), depending on qualifications.
A compulsory contribution of 2% is made to the Norwegian Public Service Pension Fund.
For further information, please contact:
general information to applicants
Application
To apply online for this vacancy, please click on the 'Apply for this job' tab above. This will direct you to the University's Web Recruitment System, where you will need to register an account (if you have not already) and log in before completing the online application form.
Application deadline: 04.01.2021
Attachments must be uploaded as separate files.
Applicants invited for an interview will be asked to present verified copies or originals of diplomas and certificates.
All applicants must submit a teaching portfolio. The portfolio should be completed in full following the NMBU format.
Full text of up to five publications, selected by the applicant as most relevant, must be attached to the application. If it is difficult to identify the contribution of the applicant in multiple-author publications, a short explanation of the applicant's contribution to the work is suggested.
The application must be written in English and submitted electronically with a complete CV and three references with contact information.
Copies of educational certificates, PhD diploma, transcript of records and letters of recommendation must be attached.