Ledig stilling ved Norsk institutt for naturforskning
Scientist in spatial analyses and remote sensing in applied ecology
Deadline: 10.09.2019
NINA is Norway's leading applied ecology research institutes with 270 employees. NINA´s staff conducts research within the natural and social sciences that are related to the interactions between humans and nature. NINA seeks to conduct applied research of very high quality which is directly relevant for real world application.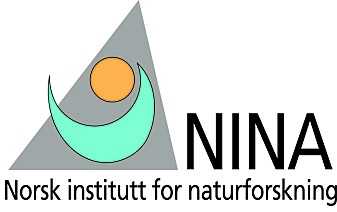 The main office is found in Trondheim in immediate proximity to the Norwegian University for Science and Technology (NTNU) on the Gløshaugen campus. NINA also has research units in Oslo, Lillehammer, Bergen and Tromsø, and a research lab for salmonids at Ims in Rogaland county. This position will be based in NINA´s office in Oslo. NINA's research unit in Oslo has around 40 researchers from a diversity of disciplinary backgrounds including ecology (zoology and botany), economics, and various social sciences. The unit is situated in Oslo Science Park close to the University of Oslo.NINA Oslo needs more capacity and competence in the use of remote sensing and GIS for mapping, monitoring, research and analyses of nature and biodiversity.
Tasks of the employee will cover amongst others:• Develop NINA´s research and project activities on landscape analyses, spatial modelling and the use of remote sensing data (satellite, air-born or in-situ) in ecology research and nature conservation. This includes to contribute to strategic development of these research topics.• Building up expertise related to the work with the ecological basic map, as follow up on the Norway´s national biodiversity action plan (https://www.regjeringen.no/en/dokumenter/meld.-st.-14-20152016/id2468099/sec1), is considered very central. Other examples of needs are expertise on LIDAR and terrain modelling in regional terrain analyses as well as detailed analyses in the work on ecological conditions in different habitats and ecosystems.• Support to projects that need such qualified personnel as well as to contribute to build up spatial modelling and remote sensing as an own topic in NINA.
Required qualifications:

• Good scientific qualification in addition to methodological and technical qualification in spatial analyses, modelling and remote sensing.

• PhD or Master degree in either biology, ecology, geography, nature management, environmental planning (or similar) with a special focus on GIS, spatial analysis, statistics and/or remote sensing or PhD or Master degree in the field of geomatics with special interest in nature research, ecology and environmental issues.

• Qualification in modelling / geo-statistics and programming (Python / R / Unix shell / …).

• Documented experience with the use of open source solutions (QGIS / GRASS GIS / PostGIS / GDAL/…) is an advantage.

• Knowledge of the knowledge systems that are being built up in Norwegian environmental management is desirable.
We expect that the candidate acquires sufficient Norwegian language skills and at least achieves level A2 (= 92 hours evening course) during the probationary period where fees for Norwegian courses are financed by NINA.
Characteristics:

You are enterprising, extrovert and have good cooperative qualities. You are genuinely interested in the field and like to convey knowledge and results. You are ready to face a challenging and varied everyday life and are flexible in terms of varied tasks. You have the ability to work in groups, participate in and lead projects. You have high working capacity and good cooperation and analytical skills.
NINA offer:

• Full time research employment.

• Salary based on qualifications and competence.

• Flexible working hours.

• Good pension and insurance schemes.

• A welcoming and inspiring working environment.

• Good opportunities for professional development.
NINA has a personnel policy objective that the staff should reflect the composition of the population to the greatest possible extent. NINA would like to increase the percentage of female scientists within the institute and therefore encourages female candidates to apply.

The application should contain:

• A one-page letter where the candidate explains their motivation for applying for this scientist position and a brief description of the scientific relevance of the candidate's research experience.

• A CV including a list of publications with bibliographical references and contact details (telephone and e-mail) for three references.
The application must be submitted in English or Norwegian. The application should be submitted by e-mail to [email protected]
For further information, please contact:

Research Director in NINA Oslo Kristin Thorsrud Teien (phone: +47 930 06 805; e-mail: [email protected])
Deadline for application: 10. of September 2019.