Ledig stilling ved SINTEF
Research scientists in the fields of data science / machine learning
Deadline: 20.06.2019
SINTEF is one of Norway's best-known brands, and is currently one of Europe's largest independent research institutes. Our reputation is built on the unique technologies that we have delivered to our clients and wider society for almost 70 years – technologies that are all around us and that you and I make use of every day.
SINTEF delivers expertise in every field from ocean space to outer space.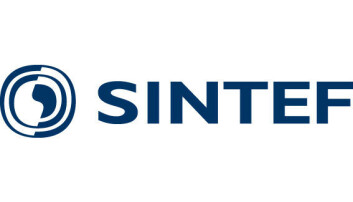 SINTEF
SINTEF is one of Europe's largest research organisations, with multidisciplinary expertise in the fields of technology, the natural sciences and the social sciences. SINTEF is an independent foundation and has conducted contract research and development projects for the private and public sectors since 1950. SINTEF has 2000 employees from 75 countries and annual revenues of three billion Norwegian kroner.

Vision: Technology for a better society
As a foundation, our aim is to achieve our vision of "technology for a better society". Any profits we generate are invested in this vision in the form of know-how, world-class laboratories and high-tech equipment. During the last decade alone these have amounted to more than NOK 1.3 billion.
SINTEF Ålesund is working to develop supply industry technologies for the seafood- and maritime sectors and in the future aims to consolidate this activity by recruiting greater numbers of locally-based research personnel. We are looking for people who can help to implement research and innovation projects in close collaboration with businesses in the Ålesund area.
SINTEF Ålesund is looking for individuals with the following skills and qualifications: A minimum M.Sc. degree in fields such as applied mathematics, physics, informatics, cybernetics or mechanical engineering. It will be an advantage if you have a Ph.D. and experience in writing funding applications.
Research methodologies:
§ Data analysis
§ Machine learning, with a good knowledge of the most relevant methodologies such as NNs, SVMs, random forest algorithms, clustering and dimensionality reduction.
§ Programming for machine learning and data analysis, such as Python (preferred) with relevant libraries, or R.
§ Statistical methods
§ Signal and image Processing.
Experience in the following preferred areas of application:
§ sensors
§ time series
§ physical systems.
It will be a major advantage if you are also familiar with the following:
§ domain expertise in the field of (theoretical) hydrodynamics
§ predictive maintenance
§ C/C++, JAVA.
We are also looking for individual qualities such as:
§ creative problem solving capabilities.
§ robust analytical capabilities.
§ an ability to manage multiple projects and activities simultaneously.
§ an ability to communicate know-how and results to clients and partners.
SINTEF offers its employees:
§ a healthy, dynamic and inclusive working environment that values diversity, initiative and professional curiosity, and which is motivated by working to create a better and more sustainable future.
§ a varied and flexible routine in what for many years, and once again as recently as May this year, has been voted Norway's most attractive employer.
§ very attractive pension and insurance benefit schemes that provide you with the security that you and your future deserve.
If you want more information about the vacancies, please contact CEO Henning Borgen, email: [email protected], telephone no. +47 926 01 070.
Application deadline: June 20th 2019
Contact:
Homepage: www.sintef.no