Ledig stilling ved SINTEF
Researcher in Environmental Design of Hydropower
Deadline: 26.04.2020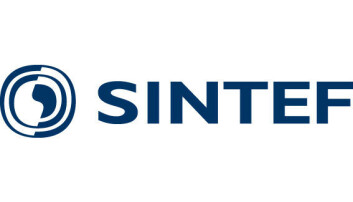 SINTEF
SINTEF is one of Europe's largest research organisations, with multidisciplinary expertise in the fields of technology, the natural sciences and the social sciences. SINTEF is an independent foundation and has conducted contract research and development projects for the private and public sectors since 1950. SINTEF has 2000 employees from 75 countries and annual revenues of three billion Norwegian kroner.

Vision: Technology for a better society.

SINTEF Energy Research delivers research-based systems and services that generate value for our clients, both in Norway and worldwide. SINTEF Energy Research is part of the SINTEF Group, which is one of Europe's largest independent research centres. SINTEF is an independent and non-commercial organisation.

The Department of Energy Systems seeks a researcher within Water Resources
SINTEF Energy Research has a leading position within water resources research and the development of environmental design of hydropower and regulated rivers. We are continuously searching for answers to new research challenges in river systems, hydropower and the interaction between ecosystems and human development.
SINTEF Energy Research closely cooperates with other leading research institutes, both nationally and internationally, within core topics like water resources management, hydrology, hydraulics, ecohydraulics and environmental design of hydropower. We also work with the interaction between hydropower and other renewable energy sources such as wind and solar, in particular how hydropower can be used for balancing intermittent production.
SINTEF Energy Research is a partner in the HydroCen research centre. The main objective of HydroCen is to enable the Norwegian hydropower sector to meet complex challenges and exploit new opportunities through innovative technological solutions.
The Department of Energy Systems aims to develop sustainable methods for water resources management for the future, as well as hydropower systems adapted to a changing climate and an increased demand for renewable power.
We work within these topics:
Environmental impacts of hydropower and regulated rivers
Physical processes in rivers and lakes
Catchment hydrology and inflow forecasting
Water resources management and multi-purpose use of reservoirs
Balancing services from Norwegian hydropower
As a researcher in the Water Resources team you will be based in Trondheim, Norway. You have the opportunity to work in research projects together with national and international partners. You will have extended contact with our partners in the hydropower industry, government agencies, the Norwegian Research Council and the EU. We use a range of different modelling tools and we have field work in Norway and abroad.
We seek candidates that:
Have a background and an interest in research within water resources, hydrology, ecohydraulics and regulated river systems
Have strong skills and the ability to work and communicate well with colleagues, clients and collaborators
Have well developed organizational skills such as the ability to plan, coordinate resources and meet deadlines
Have excellent written and oral English language skills
Are willing to learn Norwegian
We offer:
Challenging applied research tasks
A dynamic and innovative working environment
Well-established national and international scientific and industrial networks
A high degree of autonomy, including flexible working hours
Competitive salary (subject to qualifications)
Social benefits (pension plan, insurance, possibility for kindergarten, etc.)
Applications will be reviewed continuously.
Questions regarding the position:
Homepage: www.sintef.com