LEDIG STILLING VED SINTEF
Researcher and developer - Built Environment and Digitalization
Deadline: 18.04.2021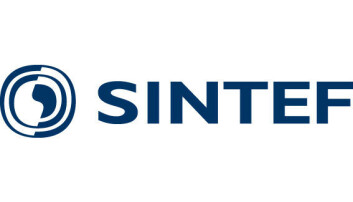 SINTEF
SINTEF is one of Europe's largest research organisations, with multidisciplinary expertise in the fields of technology, the natural sciences and the social sciences. SINTEF is an independent foundation and has conducted contract research and development projects for the private and public sectors since 1950. SINTEF has 2000 employees from 75 countries and annual revenues of three billion Norwegian kroner.

Vision: Technology for a better society.

SINTEF Community er et forskningsinstitutt for bærekraftig utvikling av bygg, infrastruktur og mobilitet. Vi skaper verdier for våre kunder og samfunnet gjennom forskning og utvikling, forskningsbasert rådgivning, sertifisering og kunnskapsformidling. Vi har spisskompetanse innenfor fagområder som arkitektur, bygg, vann, samferdsel og samfunnsøkonomi. Vi utvikler fremtidens løsninger for et bærekraftig samfunn.

SINTEF Community is one of six institutes in SINTEF. We are now searching for one new researcher and one developer to strengthen our newly established research group dealing called Built Environment and Digitalization.
The building and construction industry is now ready for a digital transformation, and represents one of the most exciting and substantial opportunities for value creation today. Our research group initiates and supports these efforts, and we are in constant dialogue with a dynamic ecosystem composed of traditional stakeholders from the AEC sector, start-ups from the ICT sector, and clusters across all sectors and industries. Our projects address the following generic domains; generative design, industrialized construction, integrated operations and business ecosystems, and set the user experience in focus.
The research group is currently composed of seven researchers, each holding a PhD within a building-related discipline. Our digital competence covers a broad range of specialities, from data collection: sensor solutions, open data, drones, IoT to data analytics: semantic data, decision-support systems, building control, machine learning, digital twin, and simulation. The team is young, highly motivated and holds an international profile with seven different nationalities.
Researcher
Our project portfolio has grown considerably in 2020 and 2021, and we are now looking for an additional researcher to increase our research capacity. We welcome any scientific background, but ideally you have been developing your digital skills during your PhD and you have a strong interest in the building and construction industry. We also hope your digital competence covers at least some of these; sensor solutions, open data, drones, IoT, semantic data, decision-support systems, building control, machine learning, digital twin and simulation.
Developer
We are also looking for a developer to support our researchers in developing digital tools and in providing digital products to our customers. A strong mathematical background is required. Ideally, you already have some years of experience as a developer after your MSc., you are fluent in Python, and you are interested in big data, machine learning and artificial intelligence topics. You are not afraid to deep dive into complex scientific modelling by collaborating with our expert researchers, and you can understand our customers' needs as well. You are curious, innovative, and a quick learner. You can work independently, and are able to structure your daily tasks in an optimal way.
What we offer
For both positions we can promise a varied and exciting working day and plenty of nice colleagues. Collaboration across SINTEF departments and institutes, and with universities such as NTNU, will also be part of your working day.
SINTEF is one of Norway's most recognized brands, and is today one of Europe's largest, independent research institutes. This reputation is a result of the innovations and unique solutions SINTEF has provided for our customers and society for over 70 years. Today we deliver expertise and competitiveness - from ocean to space. Together, we trade knowledge for more than NOK 3 billion every year. The UN's sustainability goals are an important part of our everyday lives, and SINTEF reports on this annually in our sustainability report. SINTEF Community is one of six institutes that together create technology for a better society.
SINTEF offers its employees:
A good, dynamic and inclusive work environment that values diversity and good management
A varied and flexible working day, as one of Norway's most attractive employer
Unique opportunities for professional and personal growth in a competence environment where 60% of our researchers have a doctorate
Very good pension and insurance schemes, welfare schemes and other competitive conditions
Questions regarding the position:
Homepage: www.sintef.com