LEDIG STILLING VED SIMULA
Research Engineer in Image Analysis and Machine Learning-based Software development
Deadline: 01.09.2021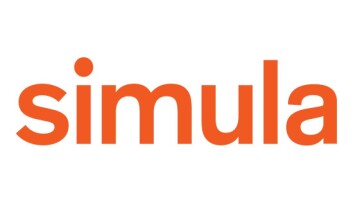 Call for Research Engineer in Image Analysis and Machine Learning-based Software development
Simula Research Laboratory offers a two-year research engineer position for development of AI-based image analysis software for digitalizing biostratigraphic analysis. The position is available as a part of the nationally-funded innovation project "AI augmented analysis in digital biostratigraphy - palynology" in collaboration with Applied Petroleum Technology. The workplace will be at Simula's new offices downtown Oslo.
Project Description
Biostratigraphic analysis is an obligatory requirement for all exploration wells drilled in the offshore Norwegian Sector by the Norwegian Petroleum Directorate. Biostratigraphy, using microfossils to date rocks, is used to help understand the sub-surface geology and to correlate reservoir sections in wells both within fields and on a larger regional scale.
Although biostratigraphic data was part of the digital revolution in the industry of the 1980's, the actual study of the microfossils with a microscope and prepared glass slides has changed very little. Recent research in medical pathology have shown the potential of applying AI and image processing in microscopic analysis to improve the recognition and quantification of diseased tissues. Considering some similarities between diseased cells and microfossils, this project aims to translate the results to biostratigraphic analysis.
In this project, Simula is responsible for development of AI-based software for digitalizing biostratigraphic analysis. In particular, the tasks will be related to development of tools and methods for accurate object detection, image segmentation, clustering and multi-class classification of different microfossil types. The final deliverable is a validated and tested software library with accurate image processing algorithms.
Candidate Profile
We consider interested candidates who have a master's degree in information technologies, computer sciences, applied mathematics, engineering, and/or related fields, with top grades.

Other required qualifications include
strong background in machine learning, signal and image processing,
fluency in Python,
willingness to carry out interdisciplinary research.
write robust, well-tested and documented code of high quality.
like experimentation and testing, and is good at communicating analytical findings.
Desired qualifications include
experience in Tensorflow/PyTorch libraries,
experience in large-scale data analysis,
a good understanding of data engineering, incl. DevOps/MLOps, databases,
experience in cloud computing.
The candidate will also have to demonstrate an excellent level of spoken and written English, possess good interpersonal and communication skills and show willingness to work as part of an international team. Simula strives to achieve a good balance between male and female employees, and women are particularly encouraged to apply.
Simula offers
A competitive salary.
An informal and inclusive international working environment: a highly competent and motivated team of international researchers and engineers.
Excellent opportunities for professional development and growth.
Modern office facilities located at Oslo city center with various incentives and benefits like subsidized canteen meals, generous equipment budgets, and sponsored social events.
Other benefits: access to company cabins, BabyBonus arrangements, comprehensive travel/health insurance policy, etc.
Relocation assistance: accommodation, visas, complimentary Norwegian language courses, etc
Wellness and work-life balance. Our employees' health and well-being is a priority and we encourage them to make use of our flexible work arrangements to help balance their work and home lives efficiently.
Simula is an equal opportunity employer, and women are particularly encouraged to apply.
Application Requirements
Interested applicants must submit the following:
Curriculum vitae, incl. examples of up to 5 reference projects;
Motivation letter
Academic transcripts
Contact information of two references.
The starting date: as soon as possible but not later than January 2022.
Application deadline: September 01, 2021. However, applications will be screened continuously and a decision will be made as soon as we find the right candidate, if so even before this deadline.
Contact:

Inquiries about the positions can be made by email to:

Simula Research Laboratory uses Semac´s background check in our recruitment process.
According to the Norwegian Freedom and Information Act (Offentleglova) information about the applicant may be included in the public applicant list, also in cases where the applicant has requested non-disclosure.