Ledig stilling ved Universitetet i Bergen
Researcher - Department of Biomedicine
Deadline: 09.10.2019
UiB - Knowledge that shapes society
Through robust and close interaction with the world around us – globally, nationally and locally – we shall be instrumental in building a society based on knowledge, skills and attitudes.
Do you want to take part in shaping the future?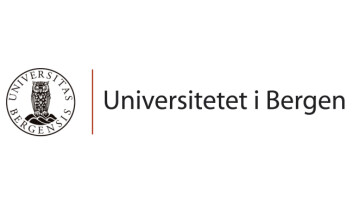 University of Bergen
The University of Bergen is a renowned educational and research institution, organised into seven faculties and approximately 54 institutes and academic centres. Campus is located in the centre of Bergen with university areas at Nygårdshøyden, Haukeland, Marineholmen, Møllendalsveien and Årstad.

There are five departments and seven centres at Faculty of Medicine. Read More about the faculty and departments.
Researcher
At the Faculty of Medicine, Department of Biomedicine, a full-time permanent position as researcher is available. The position is external financed by the EU framework program Horizon 2020 and for the time being a part of the project "Systems Medicine of Metabolic-Signaling Networks: A New Concept for Breast Cancer Patient Stratification (MESI-STRAT)". The project has a temporary financing until 30 September 2022.
About the project/work tasks:
The main focus of the project in Bergen is to study energy metabolism, NAD biosynthetic pathways and NAD-dependent signaling processes (PARPs, sirtuins) in cancer cells and patient-derived samples. Enzymological and metabolic profiling will be conducted to determine functional and structural changes in the NAD metabolome. To complement the metabolic flux measurements and to parameterize mathematical metabolic models, a researcher is needed to pursue functional and structural analyses of enzymes within the NAD metabolomic network. The structural analyses will focus on functional studies to identify regulatory principles in the NAD metabolome and their impairment in breast cancer. For further information on the overall project, please, see https://mesi-strat.eu/.
A main objective for the position is to establish and conduct structural analyses to characterize structural modifications (such as PTMs) of the enzymes in the metabolic network (primarily related to energy, NAD and tryptophan metabolism) in cells and other biological samples including patient-derived xenografts and align them with metabolomic signatures. Initial analyses will be performed on cultured cells following pharmacological treatments. In addition, structural and functional protein analyses will be performed to correlate regulatory events with alterations in the metabolomic profile. Besides various pharmacological challenges, functional studies will include the genetic engineering of model cell lines followed by metabolomics, proteomics and transcriptomics analyses.
Qualifications and personal qualities:
the applicant must hold a relevant Norwegian PhD or equivalent doctoral degree within the field of biochemistry or molecular biology with a strong focus on protein structural and functional characterization, for example, by NMR or X-ray crystallography.
the candidate must have documented experience and strong competence in analytical methods such as NMR-based structural and quantitative analyses.
the candidate should have a solid background and working experience in molecular and cell biology. Practical experience with modern experimental techniques such as cellular assays and recombinant protein expression systems is an advantage.
knowledge and practical experience in the field of metabolism, in particular related to NAD biology, are required.
the applicant must be experienced in counseling, teaching, writing manuscripts and preferentially also grant applications
personal skills, including abilities to work independently and cooperate within a research group will be evaluated
the applicant must be motivated and responsible, and also have a great work capacity and enthusiasm for research
the candidate must be fluent in written and oral English
experience with international collaboration is an advantage
We can offer:
a good and challenging work environment in research front of translational signalling and metabolism.
salary at level 59 - 62 (code 1109/salary scale 24.3 – 24.6), currently NOK 523 200-552 800 gross p.a. for a fulltime position; following ordinary meriting regulations.
enrolment in the Norwegian Public Service Pension Fund
good welfare benefits
Your application must include:
a brief letter of application stating your motivation for the position, why you are applying and why this position is perfect for you
an overview of your education and work experience (CV)
witnessed copies of diplomas and relevant certificates (applicants with education from other countries than Norway must enclose diplomas in both the original language and authorized translations)
publications and academic work (max 10) and a list of these
your PhD thesis (in PDF)
two referees (name and contact information)
It is very important that each of the scholarly works on which the committee should place special emphasis, is attached in its entirety (PDF).
The following premise forms the basis for the post as researcher:
the researcher will be a member of the research group of which the topic/project belongs to
the salary shall if possible be 100 % covered by external financing
the researcher shall actively contribute to attract external funding to the research project, both for her/his own position and other positions, from the Research Council of Norway, EU and other sources
the researcher is expected to have her/his research activity financed by the project of the researcher and the projects of the associated research group
the Head of Department may allocate work for the Researcher related to specific research projects
the researcher may participate in committee work and other administrative tasks within the University of Bergen
the researcher has no teaching duties, but is expected to supervise master students and PhD candidates when this is a natural part of the research activity of the research group
the researcher may apply for competence promotion according to the regulations for promotions
the basis for the position ceases if no further project funding and new law on state officials etc. on dismissal and preferential rights will be applied to permanent employees
General information:
Further information about the position can be obtained from:
The state workforce shall reflect the diversity of Norwegian society to the greatest extent possible. People with immigrant backgrounds and people with disabilities are encouraged to apply for the position.
The University of Bergen applies the principle of public access to information when recruiting staff for academic positions.
Information about applicants may be made public even if the applicant has asked not to be named in the list of persons who have applied. The applicant must be notified if the request to be omitted is not met.
For further information about the recruitment process, click here.