Stilling:
PhD Scholarship Positions in Logistics
Deadline July 1, 2018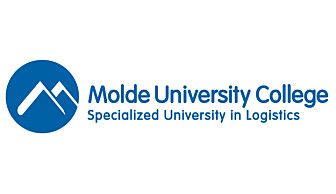 Molde University College
Molde University College - Specialized University in Logistics has 200 employees and 2 500 students. The University College has Bachelor- and Master studies within Health Sciences and Social Care, Logistics, Sport Management, Information Technologies, Economics, and Law and Social Sciences. In addition Ph.D. programs in Logistics and Health Sciences and Social Care are offered.The University College is located in modern premises at Molde Campus.
Molde University College announces up to two scholarships in logistics. We are seeking candidates with a strong background in business logistics, transport economics, management science, informatics, health care logistics or other relevant areas. The positions is within the field of logistics, which allows for a rich set of research topics within operations management, transport economics or supply chain management.
You must have completed a minimum of 5 years of recognized higher education beyond the basic matriculation requirements to Norwegian higher educational institutions, including a bachelor's degree corresponding to a minimum of 180 ECTS credits, and a master's degree of minimum 120 ECTS credits or equivalent credits, within relevant academic areas. The master's degree must include a master's thesis of minimum 30 ECTS credits or equivalent. The average grade of the master's degree should be grade B or better on the ECTS grading scale or an equivalent average grade on other grading scales.
The place of work is Molde University College. The appointment period is 4 years. An appointment includes 25% working duties to the College (teaching and/or supervising). The positions will be remunerated at wage level 50 on the Norwegian State salary scale, with gross salary from NOK 436 900 a year, of which 2 % is deducted for the Norwegian State Pension Fund. Higher salary may be considered for especially qualified candidates. The appointment will be in accordance with current Norwegian regulations concerning fixed-term jobs in the public sector and guidelines for employment as a scholarship holder at universities and university colleges.
You are asked to apply via the website jobbnorge.no.
You must submit:• Description of your proposed research topic, maximum 5 pages. The description must give a title, an outline of the research including research question(s), theory, research method and the novelty of the research with respect to the existing academic literature. A proposal that does not meet these guidelines will cause a rejection of your application.• CV (summarising your education and work experience).• Copies of your educational certificates and transcripts must be in English or in a Scandinavian language, and with documented marks scales. Lack of possibilities for verification of the documents will cause a rejection of your application.• Your Master's thesis.• Names and addresses of three persons who must be willing to act as references for your academic and personal qualifications.
In addition and if suitable, you can submit maximum five of your own or co-authored scientific publications.
You may be invited to an interview either in-person or via e.g. Skype.
For further information, please contact Dean/Professor Svein Bråthen ([email protected]).
The application deadline is 1st July 2018.
According to the Freedom of Information Act section 25, 2nd part, the list of applicants can be made public. Exception from anonymity has to be specifically justified.
Søknadsfrist: 01.07.2018
Web: www.himolde.no
Kontakt: Professor Svein Bråthen (Dean)
E-post: [email protected]