SPENNENDE JOBBMULIGHET VED INSTITUTT FOR ENERGITEKNIKK (IFE)!

Head of Department - Department of Applied Physical Sciences
Deadline: 31.08.2021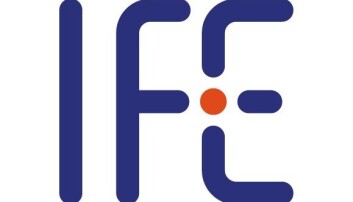 Institute for Energy Technology
Research for a better future.

IFE is an independent research foundation based in Norway at Kjeller and in Halden. We are in the forefront internationally in several fields within digital technologies, material and process technology, flow and analysis technologies, radiopharmaceutical technology and nuclear technology. IFE develops new solutions for the industry and public sector in over 30 countries. IFE is host to the international OECD NEA Halden Projects. We are about 600 employees and the annual turnover is about NOK 1 billion.

Read more about IFE here.
We are looking for a motivational and research-oriented manager to lead our department.
The department consists of a multidisciplinary team of scientists and engineers set up to conduct applied research in Nuclear decommissioning; Modelling and simulation of physical systems; Digital twins; Data science; Artificial intelligence (including machine learning and NLP).
Our research/business areas are: 
Energy; Transport;  Smart city; and Industry & Space.  Our current project portfolio has a strong weight on Energy, Transport, and Industry.
Our portfolio includes large national and international projects on the use of data lake technology, decommissioning of nuclear facilities, and nuclear safety. This includes work on preserving and analysing experimental data collected from hundreds of experiments conducted over 60 years of operation of the Halden reactor. Also, projects on fuels and materials characterisation for decommissioning planning and waste management, and use of robotics in harsh and/or safety-critical environments. We work closely with other departments across IFE as well as within the Digital Systems sector to which we belong, participating in research, design, development, and evaluation of complex digital systems.
The role involves developing and managing the department and creating an inspiring environment where the best minds can thrive. The department head reports to the director of the sector and participates in the sector's management team. Candidates should be able to demonstrate excellent interpersonal and communication skills, and the ability to build strong relationships throughout the organisation. In addition to leading the department, you are expected to participate in or lead projects and conduct your own research.
Main responsibilities and work tasks:
Develop and execute strategic plans for the department
Financial and personnel responsibility for the department
Responsibility for professional development of the employees
Responsible of the department research capabilities and in its recruitment
Ensure and manage utilisation of resources
Initiate, head up and contribute to research proposals and sales initiatives
Ensure visibility and market the department capabilities internally and external
Develop necessary capacity and competence to meet customer needs
Conduct research (write papers and proposals, conduct research work)
Additional tasks
Contribute to a positive economy for IFE
Strive for a unified sector strategy
Facilitate to projects across our organisation.
Required qualifications and skills:
Education level: PhD, M.Sc., or B.Sc
Research experience that aligns with the department's research focus
Experience from leadership roles in research-based organisations and coordination of research projects
Experience from marketing and selling research projects
Personal characteristics:
A motivational leader. (A good leader that motivates and manages staff effectively, and builds a positive working environment)
Customer and sales oriented with an understanding for customer needs
Results focussed with an ability to deliver on expectations
Team player that brings out the best in our people
Ability to find innovative solutions
Fluency in English oral and written
We offer:
An exciting management position within applied research
A stimulating work environment with skilful, experienced, and creative colleagues
A job where applied research is put to practical use
Challenging research projects based on industry applications
Plentiful opportunities for collaboration with ongoing projects in other research groups
Well-established national and international scientific and industrial networks
Competitive salary (subject to qualifications)
A large degree of autonomy and flexible working hours
We place great emphasis on your personal suitability for the position. IFE is subject to the National Security Act, and the candidate must be able to pass a background check and must be able to obtain security clearance and authorization.
Webcruiter ID: 4409288178
Contacts:

Tomas Eric Nordlander (Research Director), 988 24 892

Lise Martinsen (HR Adviser), 41456556, [email protected]