Stilling:
Post-Doctoral Research Fellow in ICT (Ref. 216/18)
Closing date: January 8, 2019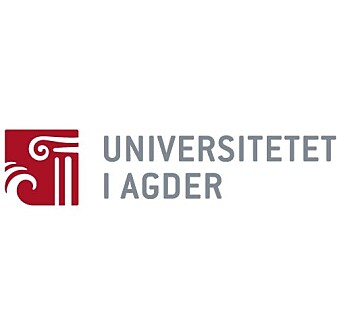 University of Agder
The University of Agder has more than 1400 employees and 13 000 students. This makes us one of the largest workplaces in Southern Norway. Our staff research, teach and disseminate knowledge from a variety of academic fields. Co-creation of knowledge is our common vision. We offer a broad range of study programmes in many fields. We are situated at two modern campuses in Kristiansand and Grimstad respectively.

We are an open and inclusive university marked by a culture of cooperation. The aim of the university is to further develop education and research at a high international level.
The University of Agder invites applications for one temporary full-time, fixed-term appointment as Postdoctoral Research Fellow at the Faculty of Engineering and Science, for a period of two years, with possible contract extension. This position is located in Grimstad, Norway. The starting date is as soon as possible or to be negotiated with the faculty. The Postdoctoral researcher will be supervised by researchers from the Intelligent Signal Processing and Wireless Networks (WISENET) Lab.
Information about why UiA provides an excellent environment can be found here.
The Postdoctoral position is offered in the areas of data science and machine learning techniques to optimize industrial processes, analyzing also green metrics related to energy consumption and environmental performance. This research will advance both theoretical aspects and algorithm designs, as well as testing in real scenarios.
Brief Information about the WISENET Lab at University of Agder
The herein announced position will be part of a recently established Lab, namely, the Intelligent Signal Processing & Wireless Networks (WISENET) Lab, led by Prof. Baltasar Beferull-Lozano, and whose activities span across both the Department of Information and Communication Technology and the Department of Engineering. The WISENET Lab has a strong expertise in a range of areas, among them, Data Analytics, Machine Learning, In-Network Processing and Distributed Intelligence, Wireless Communications, Networked Cyber-Physical Systems and Embedded Systems, having led a number of large research projects, funded by the Research Council of Norway, the EU research Programmes FP7 and H2020, as well as national and international industries. The WISENET Lab is now in full expansion phase, having at the present seven PhD students, three postdoctoral researchers, working on different cutting edge research projects, such as FRIPRO TOPPFORSK, SFI, PETROMAKS, INFRASTRUCTURE and IKTPLUSS Projects, among others. The WISENET Lab is committed to achieving international research excellence; please see the notes about prospective Postdoctoral researchers at WISENET before applying.
The vision of a postdoctoral research position is as an intermediate step in the research career following the completion of a PhD degree and preceding a faculty position in a university. For this reason, the WISENET Lab is committed to offer the suitable environment and activities that allow the postdoctoral researcher to (i) consolidate her/his research maturity, (ii) develop her/his teaching and advising skills, and (iii) build up a solid resume that facilitates her/his incorporation to the academia as an assistant or associate professor.
Research Topic
Large-scale heterogeneous Cyber-Physical Networked Systems are becoming a technological cornerstone for many important applications in today's society. These collections of autonomous and distributed nodes capable of sensing, communication and processing are emerging as a new era of intelligent information-driven paradigms that can operate effectively in many different industrial scenarios. The deployment of these networked systems in several industrial environments is generating tremendous streams of daily data in various formats and qualities, which describe the operation, condition, performance and status of a wide range of equipment. This represents not only an additional large volume of data to explore and the need for more efficient and scalable data analysis methods, but does also raise additional challenges on real-time stream data processing and machine learning methods to optimize different performance metrics. An important example of scenario, among others, is that provided by modern offshore Oil & Gas (O&G) production, which are facilities that are equipped with extensive amount of logged data from sensors from the process plant. O&G companies make considerable investments to transform the collected data into the foundation for an effective decision support, especially with regards to effective maintenance execution, production performance optimization, moving towards completely autonomous operations. Due to the increased environmental focus, the monitoring of emissions and the need of an effective energy management has become also very important. Based on previous experience by the operator companies, currently, there is not yet a good understanding about the dependencies between production and power consumption, and how the energy and emissions may be reduced without loosing production stability and volume. Similar problems arise also in other examples of factories.
The research of this position will focus on the establishment of a model and a framework for monitoring, predicting and control of the production with a minimum use of energy and emissions while keeping a stable high production.
The Postdoctoral position will be devoted to the following specific topics:
Investigate novel online data-driven machine learning approaches to learn, monitor, predict and control the processes of a stable production plant with the goal of minimizing the use of energy and contaminant emissions. These methods should be able to learn and control accurately the interaction between the power generation, the production stability and volume of production. Different online machine learning approaches will be investigated, including, among others, graph signal processing related methods, kernel-based methods or deep learning approaches for multiple simultaneous data time-series.
Industrialize the framework and solution for integration towards commonly used control systems in industrial environments, i.e. digital factories or O&G platforms.
Pilot-scale facilities for testing with real-time data will be also provided by Lundin Norway or other interested industrial partners.
Requirements
To be regarded as an eligible applicant, the candidates must have:
A PhD in Electrical Engineering, Computer Engineering, Computer Science, Telecommunication Engineering, or similar. Having a PhD thesis in a related topic is a plus. It is desirable that the applicant has defended his/her doctoral thesis within the last five years. PhD students are also welcome to apply if their defense is scheduled for the next few months.
Solid understanding and experience in (some of) the following areas:

advanced optimization techniques, including multi-period and networked optimization
statistical signal processing and stochastic processes
distributed computation for cyber-physical systems
data science and machine learning techniques
graph signal processing and application to deep learning.
programming in Matlab, C/C++, Python or Java.
Experience in Testbed implementation is also welcome.
Candidates should also have:
Scientific ambition
Motivation and strong interest in cutting-edge research
Good analytical and problem-solving skills
Capacity for goal-oriented work and ability to concentrate.
Good communication and team-working skills, inventiveness and a proactive attitude
Strong academic credentials, written and spoken English proficiency
The publication of scientific papers on high impact journals and first-class international conferences related to these topics will be taken into account positively, as well as the previous participation in national or European projects related to the aforementioned topics.
In return, we offer the opportunity to work in world-class research organization with an excellent research environment. You will collaborate with top scientists in your field and have excellent prospects for personal development in an innovative working environment for aspiring researchers. The environment will also provide opportunities for personal development in a diverse environment, modern facilities and a comprehensive set of welfare offers.
Short-listed applicants will be invited for interviews. With the applicant's permission, UiA will also conduct a reference check before appointment.
The University of Agder is an open, friendly and professional employer, with a Scandinavian view on life/work balance, and with a clear vision to do research to enlighten human understanding.
Further provisions relating to the position as Post-Doctoral Research Fellow can be found in the Regulations Concerning Terms and Conditions of Employment for the Post of Post-Doctoral Research Fellow, Research Fellow, Research Assistant and Resident.
Remuneration
The position is remunerated according to the State salary scale, salary plan 17.510, code 1352 Post-Doctoral Research Fellow, salary NOK 544 400-586 500 gross per year. A 2 % compulsory pension contribution to the Norwegian Public Service Pension Fund is deducted from the pay according to current statutory provisions.
The Norwegian public service is committed to reflecting the diversity of society, and the personnel policy of the University of Agder aims to achieve a balanced workforce. All qualified persons are therefore encouraged to apply for the position, irrespective of cultural background, gender, age or disability.
Women are especially encouraged to apply.
Appointment is made by the University of Agder's Appointments Committee for Teaching and Research Positions. The successful applicants will have rights and obligations in accordance with the current regulations for the public service.
Application
Submit your application and CV online. Please click on the link "Apply for this job". The following documentation should be submitted as attachments to the online application:
Justification (maximum 5 pages) of the background of the candidate for each of the requirements of the position (see carefully the description above about the knowledge areas that a candidate should have)
Electronic copy of your PhD Thesis and Master Thesis (if applicable)
Summary and links of the applicant's scientific publications
The applicants are fully responsible for submitting complete documentation. Without complete documentation we cannot, unfortunately, include you in the assessment process.
Closing date: January 8, 2019
For further information please contact:
In accordance with §25(2) of the Freedom of Information Act, applicants may request that they are not identified in the open list of applicants. The University, however, reserves the right to publish the name of applicants. Applicants will be advised of the University's intention to exercise this right.