LEDIG STILLING VED UNIVERSITETET I AGDER
PhD Research Fellow in a project on "popup" actors in humanitarian response
Deadline: 15.09.2022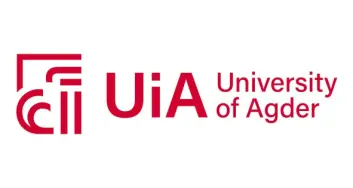 University of Agder
The University of Agder has more than 1500 employees and almost 14 000 students. This makes us one of the largest workplaces in Southern Norway. Our staff research, teach and disseminate knowledge from a variety of academic fields. Co-creation of knowledge is our common vision. We offer a broad range of study programmes in many fields. We are situated at two modern campuses in Kristiansand and Grimstad respectively.

We are an open and inclusive university marked by a culture of cooperation. The aim of the university is to further develop education and research at a high international level.
About the position
A 100 % position is available at the University of Agder, Faculty of Social Sciences as a PhD Research Fellow on the topic of humanitarian response and new actors, affiliated with the Department of Global Development and Planning (IGUS). The position is located at Campus Kristiansand for a period of three years, or four years with 25% required duties. The starting date is negotiable with the Faculty.
IGUS is an interdisciplinary department with 14 full-time research positions, a post-doc position, and 10 PhDs enrolled in the faculty's PhD programme. Members of staff are dedicated teachers and researchers working on poverty issues, various dimensions of globalisation, political economy, emergency management, climate challenges and environmental problems, development communication, migration, gender, integration, humanitarian and development actors, participatory processes, urban and regional planning and digitalisation of higher education. Read more about the department.
The specific PhD position is tied to the research cluster on Mobility, Culture and Gender , as well as to the PRIFORSK Centre for Integrated Emergency Management (CIEM)
Responsibilities
The topic for the PhD – position concerns new aid actors in humanitarian response that "pop-up" to meet emergent needs. Such actors are not new, but they are becoming increasingly influential in aid and humanitarian response. While some "popups" are short-lived, others do develop into more permanent organizations and evolve into NGOs and INGOs. The UN has specifically acknowledged civic engagement, i.e. volunteer groups, as important stakeholders for achieving the 2030 Agenda for Sustainable Development and the 17 SDGs. It is pertinent to understand their contribution when dealing with humanitarian emergencies. Whereas the humanitarian establishment sometimes is slow to respond to emergencies, "popups" quickly adapt and respond to emergency situations. Yet they also have many shortcomings. Since the war in Ukraine started we have seen many examples of "popups" emerging to meet the needs of thousands of Ukrainans fleeing their own country. We are interested in learning more about the dynamics of such "popups" in a European context and invite proposals that explore various dimensions of "popups" role in humanitarian crisis work. We are particularly interested in candidates with a strong social science background, and who have some previous experience working with refugee-related topics. Moreover, we are interested in candidates who are interested in exploring methods such as visual anthropology and film/ photography for disseminating research findings.
The PhD will be part of a research team working on "popups" across Norway and the US (Old Dominion University). The team methodologically unites social science and engineering research methodologies to advance a truly interdisciplinary approach that leverages qualitative and quantitative data through computer modeling. The team has been engaged in work on pop-ups across contexts, such as Colombia and Lesvos. We wish to develop a cross-contextual understanding of small initiatives. This requires research on how and when such initiatives emerge in humanitarian crises, how their work is organized, and to what extent they challenge and/or complement existing humanitarian responses. Qualitative data will feed into an overall cross-country comparison where the aim is to develop theoretical insights on "pop -up" initiatives. As part of this work, we will also use computer models to establish commonalities and differences across contexts.
Required qualifications
Further provisions relating to the positions as PhD Research Fellows can be found in the Regulations Concerning Terms and Conditions of Employment for the post of Post-Doctoral Research Fellow, Research Fellow, Research Assistant and Resident.
The applicants must qualify for admission to the PhD Program in Social Sciences, specialization in Global Development and Planning and must hold a master's degree in social sciences or related fields with an average mark of B or better. Applicants who are in the process of finishing their master's thesis are also welcome to apply for this position. More information about the PhD programme at the Faculty of Social Sciences.
We are looking for a candidate who has knowledge about the field of humanitarian aid and development and who is interested in exploring cross-disciplinary methodologies and dialogue, linking social sciences with modeling and simulation. The candidate should have experience with qualitative methodology, preferably also with quantitative methods, Experience with computer programming and statistical analysis is a plus.
The applicant should have strong written and verbal communication skills in English. Other languages are a plus. Evidence of the ability to publish academically in English is a plus, as is the experience with popular dissemination using methods like photography and/or film.
Desired qualifications
Experience with novel data collection methods and alternative ways of disseminating research
Practical and/or theoretical experience in development research and practice
Qualitative analysis capabilities
History of academic publication for conferences, journals, or other academic outlets
Experience and skill writing research funding proposals
Personal qualities
Demonstrated ability to work in virtual and team environments
Experience and flexibility for international travel, including immersive fieldwork
Openness to innovative and complex methods of cross-disciplinary collaboration
Strong orientation towards ethical research practices and cultural sensitivity for research in challenging contexts
Able to take constructive criticism to improve research standards and practice
Thirst for knowledge and desire to transcend disciplinary silos, when engaging with complex thematics.
Personal qualities and suitability for the position will be emphasised.
We offer
The opportunity to explore topics that create opportunities in academia, NGOs, government agencies, etc.
Work with a multinational/multidisciplinary team, across continents and cultures
Direct mentorship and supervision from a larger team – we want you to succeed
The opportunity to travel for data collection
Professional development in a large, exciting and socially influential organisation
A positive, inclusive and diverse working environment
Modern facilities and a comprehensive set of welfare offers
Membership of the Norwegian Public Service Pension Fund
The position is remunerated according to the State Salary Scale, salary plan 17.515, code 1017 PhD Research Fellow, NOK 501 200 gross salary per year. A compulsory pension contribution to the Norwegian Public Service Pension Fund is deducted from the pay according to current statutory provisions.
General information
UiA is an open and inclusive university. We believe that diversity enriches the workplace and makes us better. We, therefore, encourage qualified candidates to apply for the position independent of gender, age, cultural background, disability or an incomplete CV.
The successful applicant will have rights and obligations in accordance with the current regulations for the position, and organisational changes and changes in the duties and responsibilities of the position must be expected. Appointment is made by the University of Agder's Appointments Committee for Teaching and Research Positions.
Short-listed applicants will be invited for interviews. With the applicant's permission, UiA will also conduct a reference check before appointment. Read more about the employment process here.
In accordance with the Freedom of Information Act § 25 (2), applicants may request that they are not identified in the open list of applicants. The University, however, reserves the right to publish the names of applicants. Applicants will be advised of the University's intention to exercise this right.
Application
The application and any necessary information about education and experience (including diplomas and certificates) are to be sent electronically. Use the link "Apply for the position".
The following documentation must be uploaded electronically:
Certificates with grades
Master's thesis or other relevant documentation
References
Relevant academic work
A project description addressing the description and questions outlined above, positioned within the larger cross – disciplinary project,with a maximum scope of 5 -10 pages, including reference list. The outline should present and discuss possible research questions, theory perspectives, potential empirical material, a progress plan, and methods within the given framework
The applicant is fully responsible for submitting complete digital documentation before the closing date. All documentation must be available in a Scandinavian language or English.
Application deadline: September 15th 2022
Contact
For questions about the position:
Hanne Haaland, head of department and associate professor phone +47 97718817, e-mail: [email protected]

Cluster leader, associate professor Hege Wallevik phone + 47 48010543 e-mail: [email protected]
For questions about the application process:
Senior adviser, Anna Færavaag, telefon 38 14 24 14, mobil 974 29 492, e-mail: [email protected]