LEDIG STILLING VED UNIVERSITETET I AGDER
Professor / Associate Professor to head large-scale battery initiative
Deadline: 25.05.2021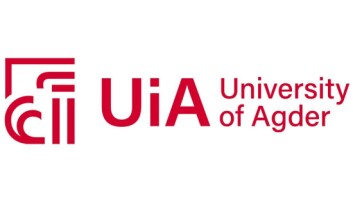 University of Agder
The University of Agder has more than 1400 employees and 13 000 students. This makes us one of the largest workplaces in Southern Norway. Our staff research, teach and disseminate knowledge from a variety of academic fields. Co-creation of knowledge is our common vision. We offer a broad range of study programmes in many fields. We are situated at two modern campuses in Kristiansand and Grimstad respectively.

We are an open and inclusive university marked by a culture of cooperation. The aim of the university is to further develop education and research at a high international level.
About the position
The University of Agder is initiating a large-scale collaboration with business and industry (Equinor, Elkem, Glencore Nikkelverk and Morrow) to build and develop expertise in the field of battery technology within research, education, and co-creation. The goal is to become one of the leading tech environments in Norway within battery technolgy and that Southern Norway will live up to its new nickname as the 'battery coast'.
To build and lead the battery research group, the University of Agder invites applicants for a permanent 100% position as Professor/Associate Professor in battery technology. The position is affiliated to the Faculty of Engineering and Science and the Department of Engineering Sciences. The position is located at Campus Grimstad. The starting date is negotiable with the Faculty.
Responsibilities
The main task related to this position is to build up a research group at the University of Agder to become a national center of gravity within battery technology. This includes setting and reaching targets within both education and research.
The research group must be characterized by:
A width that makes it possible to educate bachelor, master and PhD candidates with a profile based on the four areas; automation, cell design, cell testing and battery materials
A depth that makes it possible to both drive and participate in R&D projects in collaboration with the industry and other research and academic institutions
An insight into the distribution of battery competence in Norway, the EU and worldwide, which ensures that the research group does not compete unnecessarily but complements and cooperates with other environments
A comprehensive national and international network
The goal for the research group is to be self-financed by the end of 2026, with a growing level of activity. This position is considered to be the first of several. At the moment, a further two full-time and five 20% part-time professor or associate professor positions and three permanent research positions are planned. Further, six strategically assigned Ph.D./Post-Doctoral Research positions are planned. The hiring and integration of all of these positions into the research group is considered to be part of the responsibilities for this position.
The person appointed will participate in teaching and supervision activities related to the focus areas, up to 20%, until 2026 (depending on the status of the research group in 2026).
Required qualifications
Internationally recognized researcher in battery technology with scientific competence, network, management experience and energy at the level needed to build up the research group
Experience in applying for and running public funded projects, delivering desired results
Good insight into industrial manufacturing processes of lithium-ion batteries and recylcing processes
Knowledge and experience within one or preferably more of the following topics and sub-topics:

Automation of battery cell production (connection to existing leading mechatronics environment)

Application-driven solutions, hybrid robots, monitoring, control and artificial intelligence
Automation solutions for recycling and reuse

Design of battery cells with a focus on application

Active layer thicknesses, pairing of electrode capacity, electrolyte additives, material purity, inactive components, weight, safety, price
Electrodes and manufacturing

Testing of battery cells

Verification of performance; capacity, power, energy density, impedance, leakage and service life
Electrical and mechanical load; vibration, shock, gas formation, safety, stress from environmental conditions including temperature
Optimal operating temperature; heat generation, heat removal, thermal dissipation

Active materials

Material composition, optimization of particle morphology, conductive coatings, surface treatment
Applicable continuous manufacturing technologies, how to manufacture in continuous reactors
The criteria of employment are pursuant to the Regulations concerning appointment and promotion to teaching and research posts.
Criteria for educational competence for appointment as Professor and Associate Professor at UiA.
Personal qualities
Good communication and cooperation skills
Good management skills
Good networking skills
Personal qualities and suitability for the position will be emphasised.
We offer
A variety of responsibilities in a large, exciting and socially influential organisation
Strong groups in automation and collaboration with battery manufacturing initiatives
A position with opportunities for development in a diverse environment
Modern facilities and a comprehensive set of welfare offers
Membership of the Norwegian Public Service Pension Fund
Relocation support from our collaboration partner Relocation Region Kristiansand and Grimstad, also for spouse and children (immigration, accomodation, jobsearch for spouse, enrollment in kindergarten and schools, social meeting points etc)
Information about why the University of Agder and Norway provide an excellent environment for students and employees can be found here.
The position is remunerated according to the State Salary Scale, salary plan 17.510, code 1013 and code 1532 Professor, NOK 708 000 - 967 400 gross salary per year or code 1011 and code 1198 Associate Professor, NOK 586 500 – 744 600 gross salary per year. Higher salary grades may be considered for particularly well-qualified applicants.
General information
UiA is an open and inclusive university. We believe that diversity enriches the workplace and makes us better. We, therefore, encourage qualified candidates to apply for the position independent of gender, age, cultural background, disability or an incomplete CV.
Women are strongly encouraged to apply for the position.
The successful applicant will have rights and obligations in accordance with the current regulations for the position, and organisational changes and changes in the duties and responsibilities of the position must be expected. Appointment is made by the University of Agder's Appointments Committee for Teaching and Research Positions.
Short-listed applicants will be invited for interviews and a demonstration of their teaching competency, usually in the form of a trial lecture. With permission from the applicant the university also will conduct a reference check before appointment. Read more about the employment process.
In accordance with the Freedom of Information Act § 25 (2), applicants may request that they are not identified in the open list of applicants. The University, however, reserves the right to publish the names of applicants. Applicants will be advised of the University's intention to exercise this right.
Application
The application and any necessary information about education and experience (including diplomas and certificates) are to be sent electronically. Use the link "Apply for this job".
The following documentation must be uploaded electronically:
CV
Diplomas and certificates
List of publications
Academic articles (no more than 10 - 15)
Possible documentation of educational competence
Possible other attachments
The applicant is fully responsible for submitting complete digital documentation before the closing date. All documentation must be available in a Scandinavian language or English.
Closing date: 25.05.21
Contact
For questions about the position:
For questions about the application process: